Eagle Eye Cloud
Video Management System
Transform Your Video Surveillance System into a Critical Business Intelligence Platform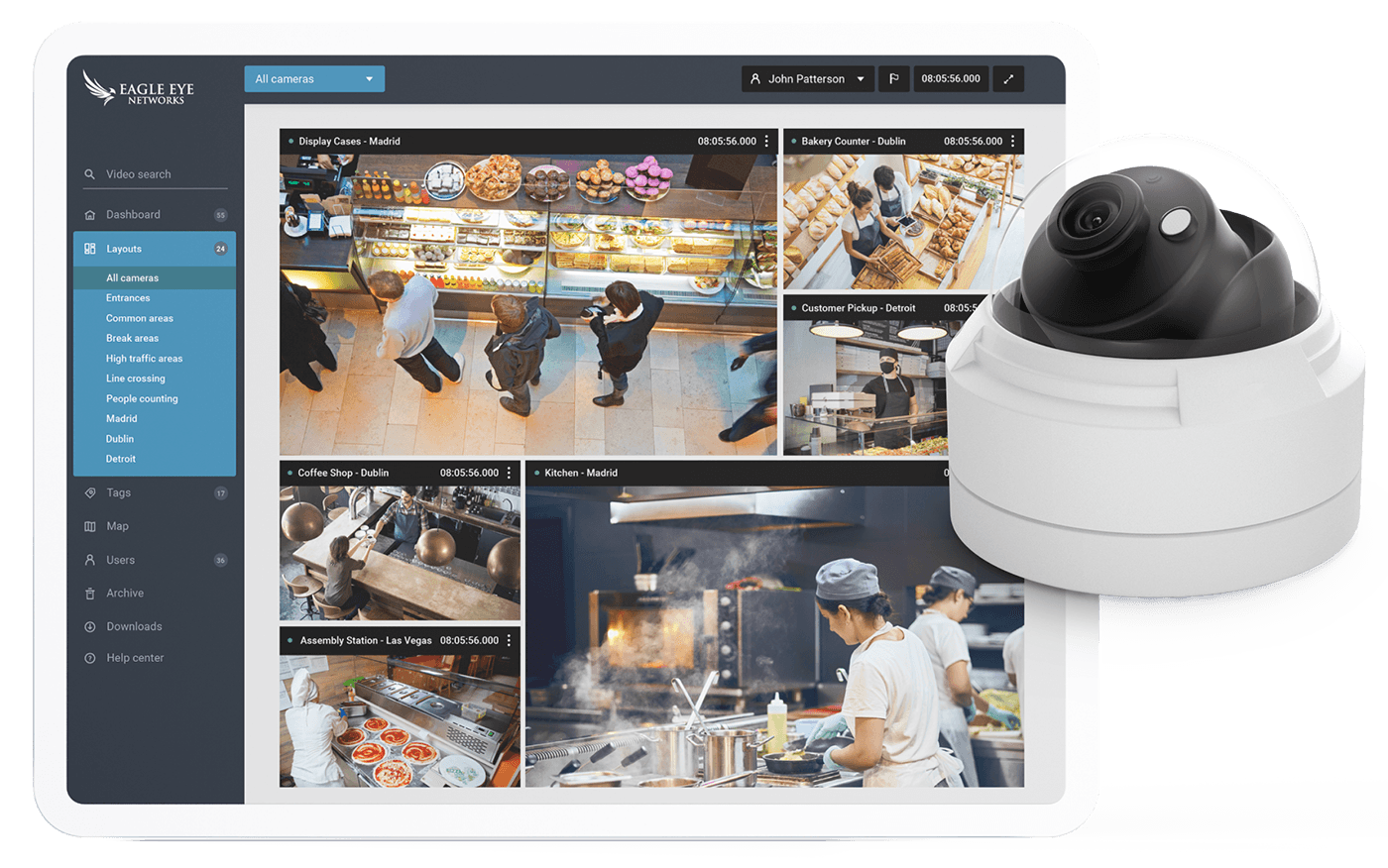 Truly Intelligent
Open Platform, Endless Possibilities
Leverage Eagle Eye's open, true cloud platform and artificial intelligence (AI) to dramatically transform your video surveillance system into an even more powerful tool. With video AI, the possibilities are limitless for keeping communities secure and engaged, helping business improve operations and customer service, and enabling manufacturers to build higher quality products in safer environments.
Know more than ever before
Business Intelligence and Operational Improvements
Using smart data captured by your VMS enables you to gain visibility across your business, react swiftly to opportunities, and improve overall processes and performance.
Artificial Intelligence
The Eagle Eye Cloud VMS learns what is the norm for your business, so you can cut through the noise and focus on what matters most.
Alerts and notifications
Know the status of your business at all times with real-time motion alerts. Create unlimited, personalized detection areas for each camera and receive warnings when they go offline or are vandalized.
Analytics
Discover new opportunities for improving daily operations by detecting trends and patterns, as well as analyzing activity and reporting findings.
open Api Platform
License Plate Recognition (LPR)
Easily manage access to gates and barriers, and search images, videos, and information with a centralized system.
Flex Storage
Easily scale storage on a camera-by-camera basis.
Open Api Platform
Access Control
Focus on events in real time with streamlined access control and video surveillance from a single user interface
Be Everywhere at once
Small Device,
Infinite Visibility
See your entire world, on the go, from any mobile or laptop device. No matter where you are or what time of day it is, you can view live cloud video, search historic video, adjust camera settings, email videos, and more.
Secure by Design
Engineered to Perfection
Traditional video security systems require substantial amounts of hardware, complicated installations and constant software maintenance and management. Eagle Eye Networks is here to change that with straightforward, enterprise-grade performance that is easy to deploy, remotely manage, and seamlessly integrate with your third party systems.
The Eagle Eye Bridge
Sleek Look, Small Footprint, High Performance
Get full featured, cyber secure video recording locally and in the cloud while overcoming network demands of transmitting video through the internet. The Eagle Eye Bridge implements security measures both on premises and in the cloud transmission to ensure video is secure and encrypted with the highest reliability.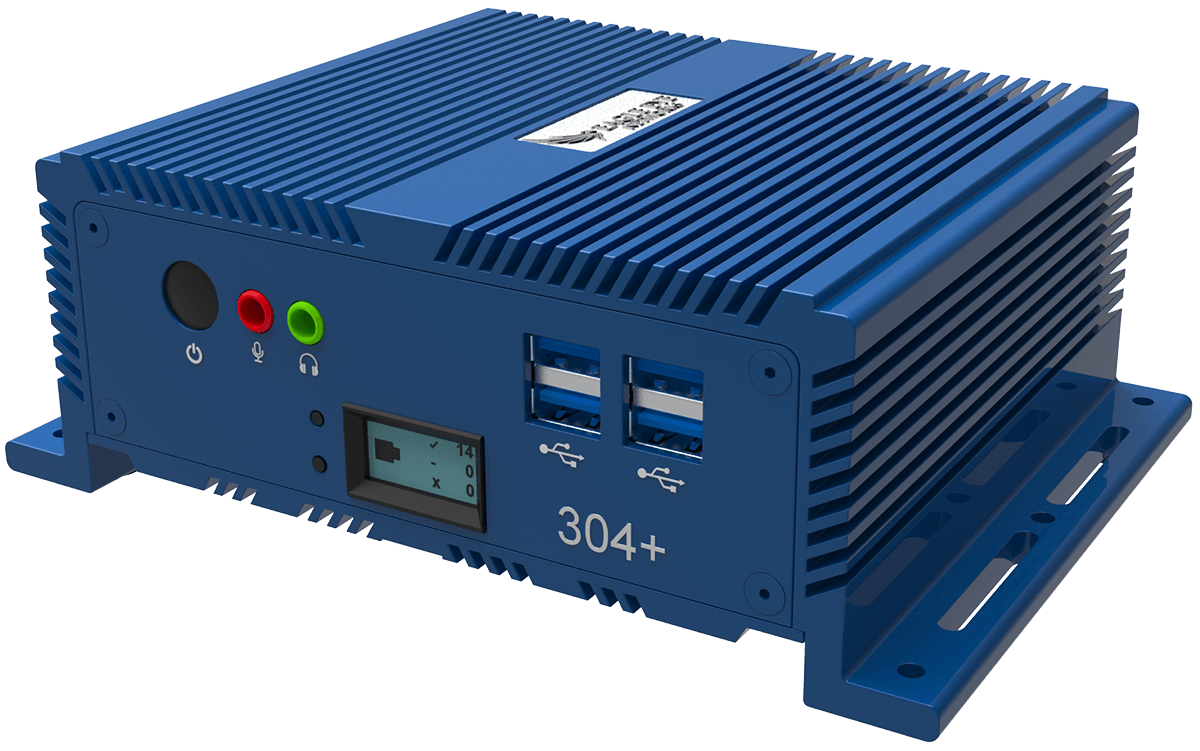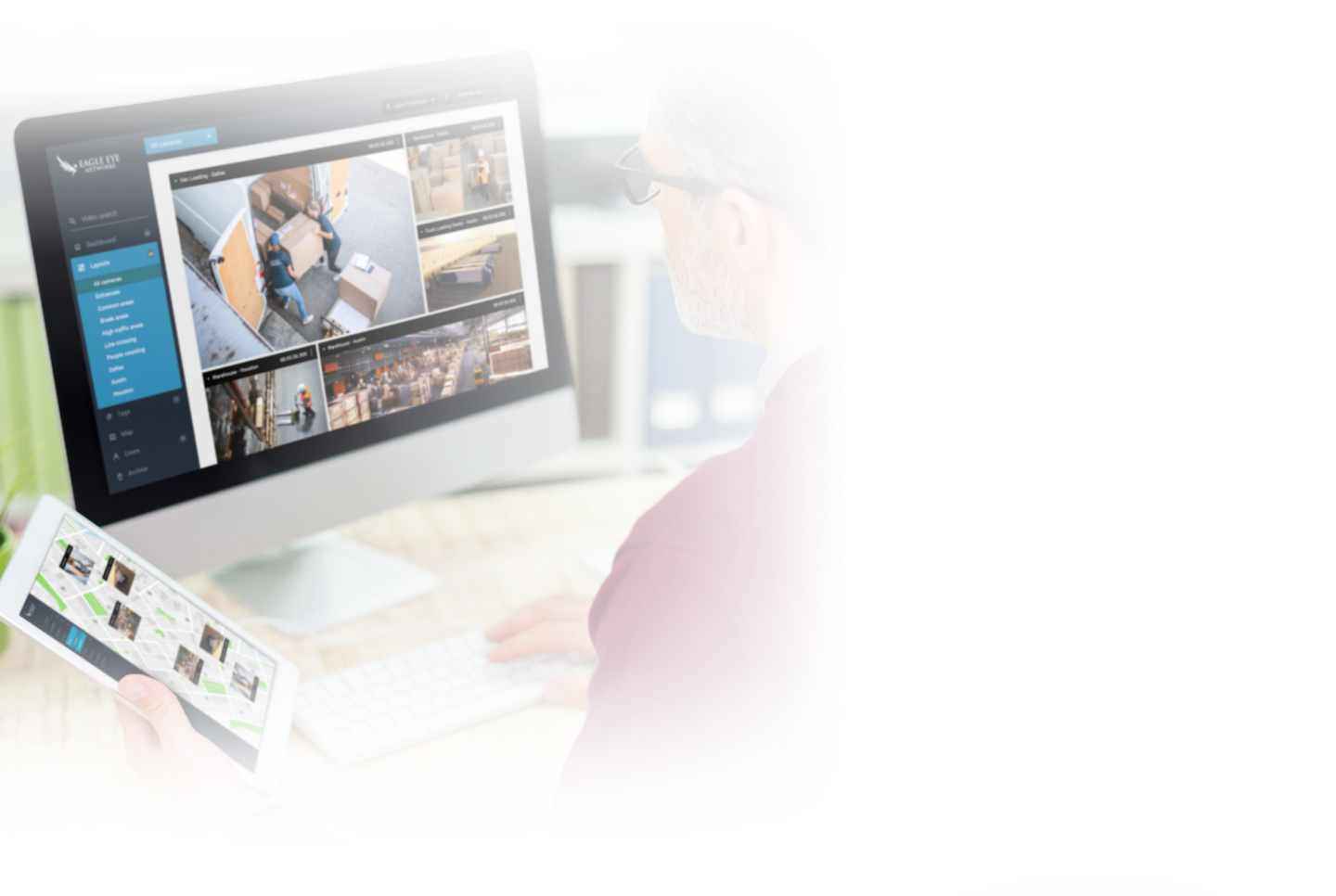 Scale Limitlessly
Enterprise Equipped
Spend less time managing your video surveillance system and more time running and optimizing your business. Our powerful analytics provide you with information you can actually act on, such as bringing to light employee training gaps, alerting of potential safety liabilities, providing necessary audit trails, and simplifying compliance reporting.
Not all clouds are created equally
Purpose Built for Video
Public clouds cater to large numbers of users who pay as needed, but are subject to price increases and policy changes implemented by the cloud provider. The Eagle Eye Cloud is purpose built to store and manage video. Because it's purpose built, the Eagle Eye Cloud is more efficient and faster for video, designed to minimize latency and provide cost savings by eliminating the middleman.
Partnering with global leaders
Seamless Access Control
Whether you're protecting an individual business location, enterprise-wide facility, or multi-family residence, we have you covered with a seamless access control integration from our partner Brivo. The worldwide leader in cloud access control, Brivo is simplifying security interactions for millions of property managers, tenants, employees, and visitors around the world.
Let's Start Solving Your Problems