ADVANCED BUSINESS SECURITY
Camera Tampering Detection
Protect your business assets and receive automatic alerts if your surveillance cameras have been vandalized. Eagle Eye Networks Camera Tampering Detection is a video analytic feature that is used to generate an alert when someone is trying to move or block a camera's view or the image is greatly altered.
REAL-TIME ANALYTICS
Improved Business Surveillance
Tampering detection helps automate a business surveillance system, allowing business owners and operators to focus on more important aspects of their business. This analytic removes the possibility that a camera has been tampered with by sending alerts to predesignated users when it happens, ensuring that business CCTV camera images are clear and accurate.
WORKS ON ALL CAMERAS
Camera Tampering Detection Analytics for CCTV
Tampering can be set up on any camera connected to the Eagle Eye Networks Cloud VMS. Tampering works on all types of cameras, including analog and IP cameras, PTZ cameras, and dome cameras. The only configuration option for camera tampering is "sensitivity".
ADVANCED VIDEO ANALYTICS
Eagle Eye Networks video analytics features benefit customers in virtually every industry, including multi-family residences, smart cities, schools, hospitals, hotels, logistics, restaurants, and retail shops.
Line Crossing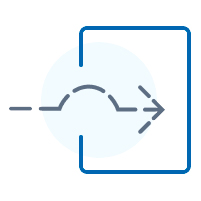 Intrusion Detection
Counting
Loitering
UNDERSTANDING CAMERA TAMPERING VIDEO ANALYTICS
Tampering Analytics Frequently Asked Questions
Using smart data captured by your VMS enables you to gain visibility across your business, react swiftly to opportunities, and improve overall processes and performance.
Click here for a step-by-step guide to set up Eagle Eye Networks video analytics for any cameras connected to the Eagle Eye VMS.
Yes, tampering detection is one of the analytic features available to add for all users of the Eagle Eye VMS. Tampering is one of the analytics available for any camera connected to an Eagle Eye Bridge/CMVR (except analog cameras on hybrid bridges/CMVRs). Analytics can be added on a camera by camera basis and cancelled at any time.
The only configuration option for Camera Tampering is "Sensitivity". It's best to leave this setting as it is configured by default and do some testing with it. Based on the tests, it can then be configured higher or lower depending on the alert level needed.

Yes, with Eagle Eye Networks analytics, the system administrator can assign alerts to different users for different analytics including tampering. Alerts can be assigned based on time of day or day of the week, depending on staffing for a business.

VCA stands for video content analytics, another common term referring to video analytics or video analysis (VA).u003cbru003e
Learn More About Eagle Eye Networks Video Analytics