Eagle Eye CameraManager Features & Benefits
Build Your Own Cloud Video Surveillance Product
Use the Eagle Eye CameraManager platform to launch your own product
Watch your cameras live via the Eagle Eye CameraManager application
Get instant alerts as soon as motion, sound, or heat is detected
Make the most of our Eagle Eye CameraManager video analytics
Optimize user experience and your product to meet the needs of your customers
Maximize and track your RMR with the CameraManager Portal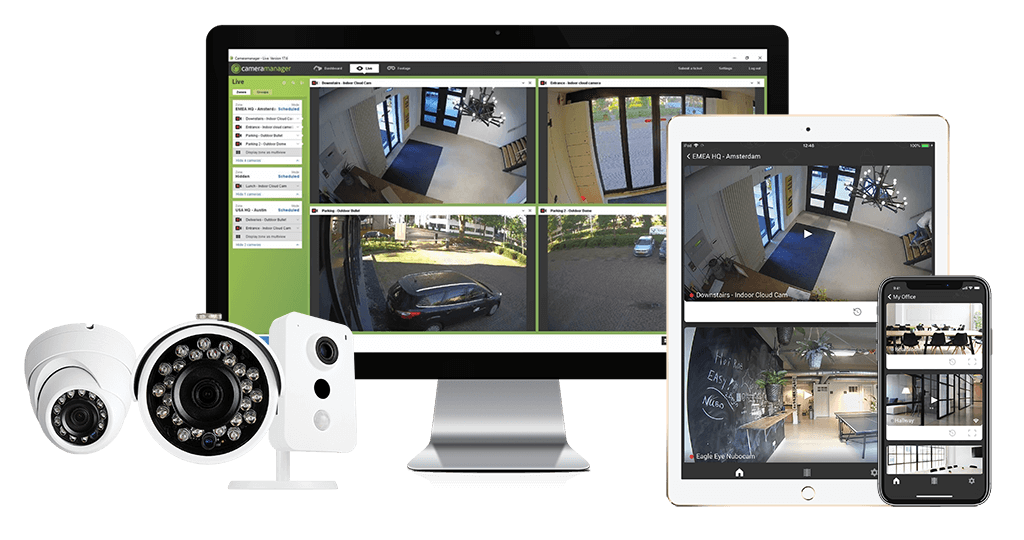 There's no need to worry about your business when you're not around. Eagle Eye CameraManager will alert you when something is wrong by sending a push notification and/or an email alert the moment it detects motion, sound, or heat.
We understand the need for top-level security when it comes to your business, office, or store. With Eagle Eye CameraManager, you will receive bank-level security, sub-user management, and more.
Eagle Eye CameraManager includes video analytics in the cloud. This is the world's first affordable, on-demand, zero-configuration cloud-based video analytics service.