Eagle Eye Networks Introduces Mobile Bridge Configurator to its App
September 29, 2021 Eagle Eye Networks
Configuring a cloud video surveillance system is even easier and faster with the new Mobile Bridge Configurator.
AUSTIN, Texas—Sept. 29 2021—Eagle Eye Networks, the global leader in cloud video surveillance, today released a Mobile Bridge Configurator, a new feature of the Eagle Eye Cloud VMS App, designed to make the configuration and troubleshooting of cloud video surveillance systems even easier and faster than before for resellers.
Traditional video security systems require lots of onsite hardware, complicated installations, and constant software maintenance and management. Eagle Eye Networks was created to make video security easier for all of us. Unlike cumbersome traditional systems, an Eagle Eye Networks video surveillance system offers enterprise-grade performance that's easy to deploy and remotely manage, and seamlessly integrates with third-party systems. The only hardware needed is the Eagle Eye Bridge, a small onsite device that implements cybersecurity measures both on-premises and in the cloud transmission to ensure video is secure and encrypted with the highest reliability.
With the new Mobile Bridge Configurator, resellers can set a static IP address of a bridge using a USB cable and a mobile phone or tablet. There is no need for resellers to bring a keyboard and monitor to the jobsite. In addition, the new Mobile Bridge Configurator facilitates troubleshooting and diagnostics, and it automates the log-sharing process. It is available in iOS or Android.
The Eagle Eye VMS App may be downloaded here for iOS and here for Android. For more information visit www.een.com.
ABOUT EAGLE EYE NETWORKS
Eagle Eye Networks, Inc., is number 1 in cloud video surveillance worldwide, addressing the needs of businesses, alarm companies, security integrators, cities, and individuals. Eagle Eye's 100% cloud managed solutions provide cloud and on-premise recording, bank-level security and encryption, and broad analog and digital camera support – all accessed via the web or mobile applications. Businesses of all types utilize Eagle Eye solutions for operational optimization and security. All Eagle Eye products benefit from Eagle Eye's developer friendly RESTful API platform and Big Data Video Framework ™, which allow for indexing, search, retrieval, and analysis of live and archived video. Eagle Eye's open Video API has been widely adopted for integration in alarm monitoring, third party analytics, security dashboards, and point of sale system integrations. Eagle Eye sells its products through authorized global resellers and installation partners. Headquartered in Austin, Texas, Eagle Eye also has offices in Europe and Asia-Pacific. For more information, please visit www.een.com.
PRESS CONTACTS
GLOBAL HQ
Martha Entwistle
[email protected]
+1-512-473-0500
www.een.com
Other posts that might interest you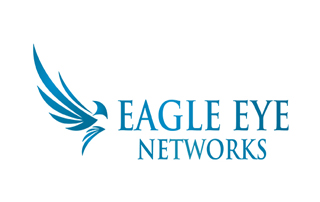 Barracuda Networks founder & former CEO Dean Drako launches Eagle Eye Networks Company Provides On-Demand Security & Operations Video Management AUSTIN, Texas, January 21, 2014 – Eagle Eye Networks, Inc.…
January 21, 2014 Hans Kahler
Eagle Eye Networks Announces Channel Partner Program for its On-demand Security Camera VMS Worldwide program offers branding opportunities, recurring revenues & pre-qualified lead referrals AUSTIN, Texas. February 20, 2014 –…
February 20, 2014 Hans Kahler
Eagle Eye Networks CEO Dean Drako to Keynote UC Berkeley Engineers Week AUSTIN, Texas, March 5, 2014 – Eagle Eye Networks, Inc. announced today that the company's President and CEO…
March 5, 2014 Hans Kahler