A Subway franchisee in the DFW area had an ongoing issue with robberies in his sandwich shops. On more than three occasions, an armed man approached the Subway employees and held them at knifepoint, demanding cash from the register. Historically, when stores have been burglarized, the robber would steal the DVR, so the franchisee wasn't able to access video surveillance of the incidents.
The franchisee decided to switch to Eagle Eye Networks for that particular store because he needed a solution that was always secure and would allow him to access video remotely. He installed four Hikvision cameras along with the flexible Eagle Eye CMVR 324.
Since upgrading the store's surveillance to Eagle Eye, the franchisee has been happy with its features, and he's decided to install Eagle Eye at a second store. He can log into one account from his phone, and view multiple locations at once, ensuring his stores are safe. This also helps prevent employee theft, which is another common issue.
"I've been in this business for 27 years, and I've learned that experienced robbers do their research. They know there's a device in the back room, which stores our video surveillance. I like Eagle Eye because the video is also stored in the cloud. Even if my onsite device is stolen, I can access all video footage leading up to the event."
Subway Franchisee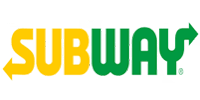 Here are the details of this project:
Eagle Eye Product
Eagle Eye Cloud VMS
Country
US
Number of Locations
2
Type of Cameras
Analog and IP
Number of Cameras
10
Camera Manufacturer
Hikvision
Bridge Models
Eagle Eye CMVR 324
Eagle Eye CMVR 330