Eagle Eye Networks Announces Distribution Partnership with Noemis in France
October 14, 2021 Eagle Eye Networks
France is increasingly adopting cloud technology including for the use of video surveillance
AMSTERDAM and PARIS — Eagle Eye Networks, the global leader in cloud-based video surveillance, and Noemis, a France-based distributor of IP video surveillance and security solutions, today announced that it has expanded the distribution of Eagle Eye Cloud VMS (video management system) through a strategic partnership in France.
"Eagle Eye Networks is constantly looking for ways to better serve our customers and make the world a safer place. Our partnership with Noemis allows us to expand our development in the French market," said Rishi Lodhia, Managing Director of Eagle Eye Networks EMEA. "We are delighted to partner with Noemis, and we are confident that their expertise will benefit our customers in France."
Guillaume Poughon and Arnaud Milhem are partners in Noemis. Milhem said, "Introducing Eagle Eye Networks in our supplier portfolio allows us to expand our product offering, in a mature French market, with a globally recognized partner. This will allow us to meet all the needs from our customers, offering complete solutions that ensure the security and integrity of data."
The Eagle Eye Cloud VMS is designed for cybersecurity-minded customers who are looking for maximum flexibility in their choice of cameras and deployments. It significantly reduces the inconvenience of traditional surveillance systems by eliminating the need to purchase, install or maintain hardware and software. Customers benefit from constant updates of new features and cyber updates, provided by the cloud.
ABOUT EAGLE EYE NETWORKS
Eagle Eye Networks is No. 1 in cloud video surveillance worldwide. Our 100% cloud managed solutions provide cloud and on-premises recording, bank-level security and encryption, and broad analog and digital camera support – all accessed via the web or mobile applications. Eagle Eye Networks delivers cyber secure cloud-based video with artificial intelligence (AI) and analytics to make businesses more efficient and the world a safer place. All products benefit from Eagle Eye's developer friendly RESTful API platform and Big Data Video Framework ™. Headquartered in Austin, Texas, Eagle Eye has offices in Bangalore, Tokyo, and Amsterdam. For more information, visit www.een.com.
ABOUT NOEMIS
A French company founded in 2005, Noemis is the national leader in the distribution of IP video surveillance solutions and one of the few European operators able to make thousands of cameras and third-party solutions from different manufacturers work together, with several tens of thousands of cameras sold each year. Noemis focuses exclusively on system integrators and installers who market and install the products. Its offer includes not only cameras but also the entire ecosystem that works and interacts over IP: video telephony, access control, hypervision, connected objects and integrated tools such as artificial intelligence, which is becoming a pillar of security solutions. With a lab where customers and end-users can see product and solution demonstrations and how they interact. In 2020, Noemis acquired Agility Grid, a distributor in Dubai, to cover the Middle East and Africa. Headquartered in Clermont-Ferrand with offices and a showroom in Paris, Noemis is present in Rennes, Tours, Toulouse, Avignon and Rouen. NOEMIS has 49 employees (35 in France, 14 in Dubai). For more information, please [email protected] or visit  www.noemis.fr 
EAGLE EYE PRESS CONTACTS
GLOBAL HQ
Martha Entwistle
[email protected]
+1-512-473-0500
www.een.com
EMEA
Max van Riel
[email protected]
+33 9 70 01 92 81
www.een.com
Other posts that might interest you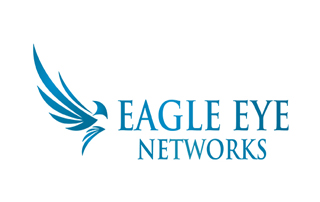 Barracuda Networks founder & former CEO Dean Drako launches Eagle Eye Networks Company Provides On-Demand Security & Operations Video Management AUSTIN, Texas, January 21, 2014 – Eagle Eye Networks, Inc.…
January 21, 2014 Hans Kahler
Eagle Eye Networks Announces Channel Partner Program for its On-demand Security Camera VMS Worldwide program offers branding opportunities, recurring revenues & pre-qualified lead referrals AUSTIN, Texas. February 20, 2014 –…
February 20, 2014 Hans Kahler
Eagle Eye Networks CEO Dean Drako to Keynote UC Berkeley Engineers Week AUSTIN, Texas, March 5, 2014 – Eagle Eye Networks, Inc. announced today that the company's President and CEO…
March 5, 2014 Hans Kahler